Catalina Lighting
September 3, 2015
Catalina Lighting experienced a record year in 1994 for profits and expansion. The company reported a 26% increase in sales for 1994 to $142.1 million from 1993 and 1994 earnings increased 46% to $5.5 million from $3.8 million in 1993. Catalina introduced its Meridian Lamps subsidiary and purchased a factory in Hong Kong from Go-Gro Industries in 1994. CEO Robert Hersh expects to continue the pace of strong earnings and expansion in 1995 as Catalina enters new markets in Europe, Latin America and Mexico.
It's been a productive year for Catalina Lighting. With the purchase of Hong Kong factory Go-Gro Industries, the launch of decorative lamp subsidiary Meridian Lamps and the imminent move to list its common stock on die New York Stock Exchange, the company has had one of its most memorable years, according to chairman, president and chief executive Robert Hersh.
This has been a very exciting year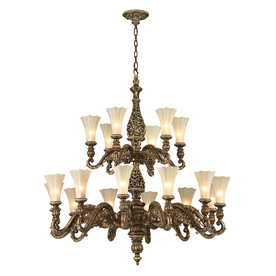 The Meridian division has rounded out the company's offerings to make it a full-line lighting supplier, he said. "This company has three distinct product groups: hardwire, functional and now decorative lamps. We work off each other's strengths and we have the ability to go to a major retailer and provide a full product range." firm offers to sell, ship and bill retailers for the various products all together, if the retailer chooses, he said.
With all of these changes, Catalina posted record sales and earnings for its 1994 fiscal year.
Net sales rose 26 percent, to $142.1 million, from $112.8 million in the previous fiscal year. Net income from operations increased 46 percent to $5.5 million for 1994, topping the prior year earnings, excluding capital gains, of $3.8 million. Earnings per share were 74 cents in 1994, compared to 56 cents in 1993.
Total net income of $4.4 million (65 cents per share) during 1993 included a capital gain (after taxes) from the sale of marketable securities of $622,000 (9 cents per share). The average number of shares outstanding (fully diluted) during 1994 increased 18 percent to 8,050,100 from 6,803,633.
Additionally, the company will move from the American Stock Exchange to the New York Stock Exchange at the end of December.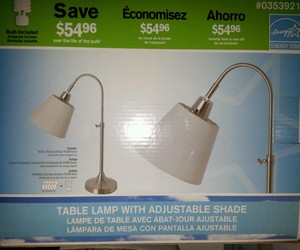 "I think the American Stock Exchange doesn't have the visibility in the investment community; it doesn't get the support. Our stock is undervalued," Hersh said. "Our listing on the New York Stock Exchange should increase the company's visibility within the investment community and is consistent with our strategy to position Catalina as a global leader in the fighting industry during the remainder of the 1990s," he added.
Catalina executives expect next year to be as productive and profitable for the growing company. "We anticipate 1995 to be another outstanding year for Catalina as we continue our planned expansion into markets with higher gross profit margins such as Mexico, Latin America and Europe," commented Dean Rappaport, chief financial officer. Catalina is implementing "strategic initiatives to strengthen both the domestic and international operations" for the company, be said.