Looking for a best metal detector
December 7, 2015
You start detection? Your budget is tight? The entry level metal detector will give you satisfaction and guide you how to choose the best metal detector for you.
The best model for beginners
Garrett ACE 150
The GARRETT ACE 150 is a cheap detector, can practice prospecting for hours without tiring. For an entry level, this allows several fairly useful settings, strengthening its ability to dig us out of good targets. Be convinced that many beginners start with this type of machine to be done by hand. It has been proven and is one of the best metal detectors used by a large majority of people worldwide.
Bounty Hunter Lone Star Pro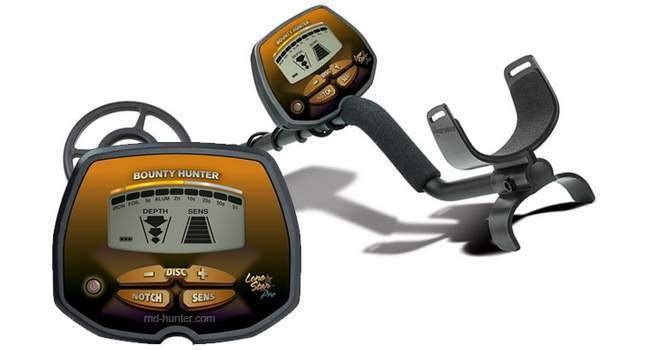 The Bounty Hunter Lone Star Pro is one of the latest arrivals. Very easy to use, entry-detector is suitable for detection in such areas of plowing, forests and meadows. Very light and adjustable from three control keys, this device is effective and suitable for a beginner detector. Its low price and its guaranteed manufacturer will appeal to beginners for their first treasure hunts.
The best versatile models
The Garrett ACE 250
The metal detector Garrett ACE 250 is probably the most popular of all the metal detectors. It is used by a large proportion of the prospector. Its weight, its setting possibilities and especially its performance make this detector a low-cost machine that will allow you to dig up a lot of interesting finds. Moreover it is scalable, in fact if in the future you acquire another encoder disc, this will give relief to your outputs and allow you to dig out more interesting targets, but if you want a more powerful drive, turn directly to EURO ACE GARRETT we'll see right after.
The Garrett ACE 350
Newest and the most efficient GARRETT EUROACE (350), the advantage of its double disk D is popular with prospectors with its performance for a small price.
Its frequency allows a successful detection not only in the field but also in the forest despite the presence of humus and also on beach (dry sand) to find the rings, coins and other misplaced jewelry.
The best high-performance models
XP DEUS V3.2
Here is the XP DEUS V3.2, the latest version with remote control output or WS4 WS5 headset, all wirelessly and two high-performance disc 28 "and 22".
This is the most complete configuration of DEUS. The performance goes beyond your expectations and your investment.
Here you have probably the most advanced detector. Some talk about disruptive technology, we confirm .There exists in many other versions. With or without headphones, remote or not, big or small detection disk drive … this device will delight all prospectors who do not want to waste their time and who do not want to miss anything. Its ability to detect all types of soil and its settings are very precise.
Lightweight, wireless, scalable, fully adjustable and programmable, very powerful and very fast, capable of detecting multiple frequencies, this detector has nothing to envy to other devices. Investment in this type of machine ensures full output wonderful finds.
Performance, ergonomics, autonomy, and its many options make the XP DEUS high metal detector must end!
GARRETT GTI 2500 PRO
This detector has a great power. Garrett GTI 2500 is a versatile high-end detector. Connoisseurs will be surprised with its performance. It works on all types of surfaces. Its signature is that it gives the user the size and depth of located targets with its "Treasure Screen Vision" screen, this feature is not trivial because devices with this capability are not current. The GTI 2500 PRO works in multi-tone, multi-frequency, it has all the necessary settings, sensitivity, tone, notch, pinpoint, setting the ground effects and has an automatic mode for the first steps with this device.
What is ultimately the best metal detector?
To answer this question … It's up to you to start with the device that will meet your requirements, a detector that fits your needs, your budget and also make you dig at the right time . It must be understood that it is adapted in weight and is matched with your prospecting skills. As we mentioned above, you had better find a metal detector that is not over-sized, and does not cost too much money. Do not underestimate a sensor that you do not know as it may be in reality, the one that best meets your expectations.